Former union boss Peter Malinauskas is set to take over the Labor leadership in South Australia from former premier Jay Weatherill.
The Labor caucus will meet on Monday for the first time since the party's state election loss with Mr Malinauskas expected to be named leader unopposed.
Several new faces will also come into the shadow ministry with some senior figures bowing out.
As well as Mr Weatherill, former attorney-general John Rau and previous ministers Leon Bignell and Ian Hunter, are tipped to head to the backbench.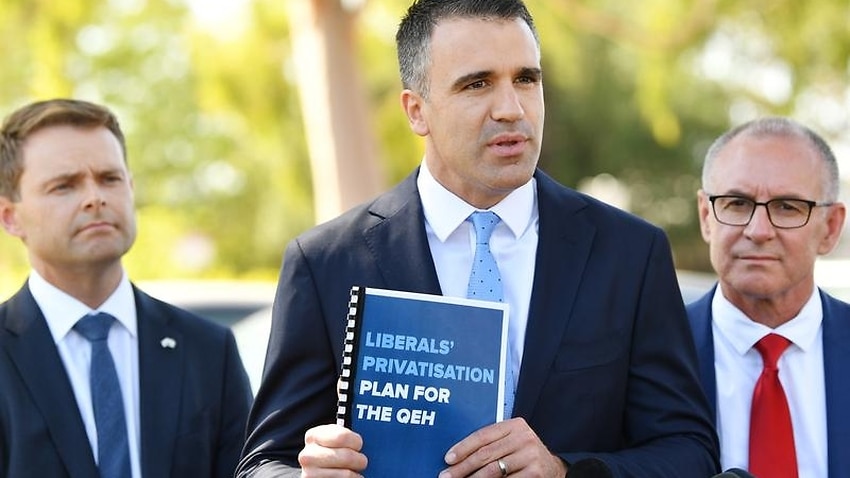 At the March poll, Mr Malinauskas successfully moved from the upper house to the House of Assembly in what was then seen as preparation for him taking over as the next Labor leader.
The 37-year-old was previously the state secretary for the Shop, Distributive and Allied Employees' Association (SDA), the union that wields considerable power in Labor's dominant right faction.
He entered the cabinet in a 2016 reshuffle, taking on the police and emergency services portfolios before taking on the much more challenging role of health minister when Jack Snelling stood down in 2017.
He's had little to say about his decision to bid for the Labor leadership, only confirming he would be a candidate and thanking Mr Weatherill for his service.