The ordering of women from a sumo wrestling ring in Japan – as they worked to save a man's life – has sparked global controversy, and prompted an official apology.
But Australian supporters of the ancient sport have defended it against the backlash.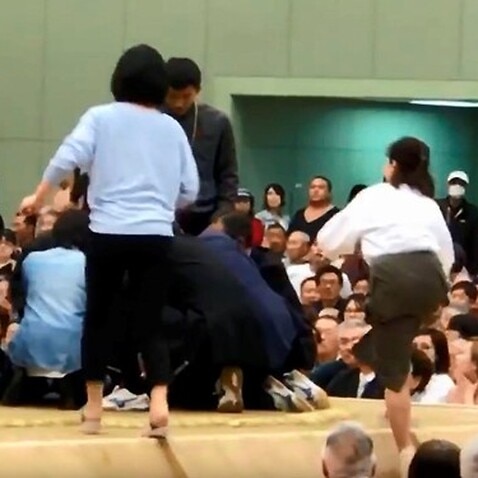 Female first responders, including a nurse who was conducting CPR on the prone official, were repeatedly ordered to leave the ring by a referee on Wednesday, prompting much debate in Japan about the controversial male-only sumo tradition.
Australian sumo wrestling referee Bill Temm told SBS News it was important to take the referee's action in context.
"He's been raised in a particular way, his whole life is sumo and the adherence to rules."
Women can compete in sumo competitions in Australia and national champion Jenna Cooper has stood up for the sport.
"I've always liked to do something out of the ordinary and I like to challenge stereotypes, which is what I'm doing with this sport," she told SBS News.
"It's really good to be able to encourage other women into the sport."
It was a call echoed by Australian Sumo Federation president John Traill.
"Sumo's very misunderstood, so there is a lot of people every time they put a foot wrong – they will jump on it and try and open it up to today's values."
Referee Mr Temm said "we want everyone to get involved in sumo … young, old, men, women, there's no bar to that".